Introducing Bio-Remodelling Filler Treatment
At Cityskin in Melbourne, we are thrilled to offer the highly anticipated bio-remodelling filler, a cutting-edge skin rejuvenation treatment. With excellent results seen in Europe and the UK, we are excited to provide this advanced injectable bio-remodeller to both our existing and new clients.
Bio-remodelling filler, often referred to as the "injectable moisturiser," brings a perfect balance of lifting and hydration to your appearance. This remarkable treatment combines low-molecular-weight and high-molecular-weight hyaluronic acid to stimulate the production of elastin and collagen. Unlike traditional dermal fillers, bio-remodelling filler lifts the underlying skin layers, smoothening, lifting, hydrating and tightening your skin. Experience enhanced hydration levels, radiance, and a more youthful look with this innovative treatment.
As per regulations, we cannot mention the specific brand name of the bio-remodelling filler, like how we cannot use brand names for anti-wrinkle injections. However, during your free consultation, we can discuss each brand, including their pros and cons, to provide you with the information you need.
Bio remodelling filler – Natural filler for facial rejuvenation!
What is Bio-Remodelling Filler and How Does it Work?
Bio-remodelling filler is a non-surgical skin rejuvenation treatment addressing skin laxity and visible signs of ageing. It involves injecting a high concentration of hyaluronic acid multiple times into the treatment area. By stimulating elastin and collagen growth, bio-remodelling injections add moisture to your skin.
With one of the highest concentrations of hyaluronic acid available (64mg / 2mL), bio-remodelling filler effectively draws and retains water in your body, hydrating the skin and reversing signs of ageing and sagging. This versatile treatment can be used on the face, neck, décolletage, arms, and hands, requiring minimal downtime.
Areas Treated with Bio-Remodelling Injections
Experience the transformative effects of bio-remodelling filler on various areas, including the face, neck, décolletage, hands, and knees. Our skilled injectors are trained in administering this treatment to target skin laxity and combat the visible signs of aging in these specific regions.
Bio-Remodelling Filler for Facial Rejuvenation
Specifically developed for comprehensive facial rejuvenation, bio-remodelling filler surpasses traditional dermal fillers. Our experts utilise the Bio Aesthetic Points (BAP) technique, employing a simple 5-point injection method to evenly distribute the filler across your face. This technique maximises comfort and results while minimising the number of syringes required. The key injection points encompass the nasolabial fold (laughter lines near the mouth), areas adjacent to the ears, under the eyes, chin, and top of the cheeks.
Through the stimulation of elastin and collagen production, bio-remodelling injections enhance skin elasticity, resulting in a more youthful and revitalised appearance.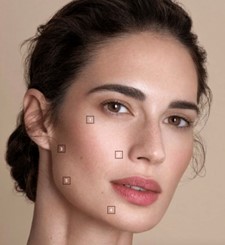 Bio-remodeller Filler for the Neck
As a result of the natural ageing process, the neck loses elasticity and can develop textural irregularities. Bio-remodelling filler treatment in the neck improves skin texture while stimulating collagen and elastin production. Using the Bio Aesthetic Points (BAP) technique, a simple 10-point injection method spreads the filler evenly across the neck.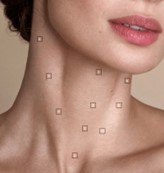 What Makes Bio-Remodelling Injections Different from Dermal Fillers?
Unlike traditional dermal fillers, bio-remodelling filler injections work by stimulating the production of collagen and elastin, which naturally diminish over time due to the aging process. Rather than creating volume or fullness, these injections hydrate your skin from within, resulting in a natural-looking tighter, firmer, and younger appearance.
Treatment Plan and Maintenance
To achieve optimal results, an initial treatment plan typically consists of two to three sessions, spaced one month apart. Based on manufacturer recommendations, 80% of clients find satisfaction with two treatments, while the remaining 20% may opt for a third session. Following the initial treatment, we recommend maintenance sessions every 6-12 months to preserve the rejuvenating effects.
Achieve a Natural and Radiant Look
Our new bio-remodelling filler injectables at Cityskin have changed how we treat your face, neck, decolletage and hands. By striking a balance between hydration and lift, results from bio-modeller injections achieve a natural and radiant appearance.
This non-invasive, new bio-remodelling injectable:
Restores skin luminosity and dewiness.
Improves skin laxity.
Reduces the appearance of fine lines and wrinkles.
Adds smoothness and hydrates the skin.

it

doesn't

add volume it adds smoothness

, hydrates the skin, flattens the

wrinkles

 

 

Tightens the skin to create a more youthful appearance.
Strengthens and firms your skin texture.
Suitability and Recommended Moisturiser
Bio-remodelling filler injections, also known as dermal scaffolding, are suitable for anyone seeking to maintain healthy and youthful skin. Whether you've noticed the initial signs of skin laxity, experienced volume loss in your face, neck, or décolletage, or simply desire a natural look without appearing overfilled, bio-remodelling filler can address your concerns.
Recommended Moisturiser After Bio-Remodelling Injections
Following bio-remodelling injections, it is essential to provide proper skincare. While we do not sell specific products, a moisturiser like Profhilo Haenkenium® cream is often recommended due to its beneficial properties. This antioxidant-rich cream combines a patented Salvia Haenkei dry extract with Hyaluronic Acid. It promotes skin tone, elasticity, and firmness, reduces micro-wrinkles, and protects against premature aging caused by oxidative stress. Incorporating an antioxidant-rich moisturiser into your skincare routine can significantly enhance cellular skin vitality and overall skin health.
Note: Profhilo Haenkenium® cream is available through various skincare providers online.
Bio-Remodelling Injections vs. Mesotherapy
Bio-remodelling injections and mesotherapy are distinct approaches to achieve a tighter and more youthful appearance. Bio-remodelling injections utilise stabilised hyaluronic acid, a naturally occurring substance that retains moisture, to stimulate elastin and collagen production. On the other hand, mesotherapy involves the injection of hormones, vitamins, and enzymes to rejuvenate and tighten the skin, as well as target excess fat.
The Bio-Remodelling Procedure
During a bio-remodelling procedure at Cityskin, our experienced injectors utilise the Bio Aesthetic Points (BAP) technique. Each pre-filled syringe contains 64mg of stabilised hyaluronic acid serum, which is carefully injected just below the skin's surface. The treatment, which typically takes around 30 minutes, may involve the use of local anaesthesia, depending on individual needs and preferences. Unlike dermal fillers, there is no need for massage or concerns about nodules or lumps, as the filler disperses naturally beneath the skin. Bio-remodelling filler is absorbed within a 2 cm radius of its injection site, providing optimal hydration and rejuvenation.
Before treatment
For all Cityskin new clients, an initial consultation is necessary where we will clinically assess your medical history. We will also give a full explanation of the procedure, the aesthetic and clinical benefits of bio-remodelling filler, risks, aftercare, and consent process to help you to make an informed decision.
During treatment
After cleaning and preparing your skin, you receive injections using the Bio Aesthetic Points (BAP) injection technique. The five key points on the face include the area next to the ears, the nasolabial fold (laughter lines near the mouth), the chin, under the eyes, and the top of the cheeks.
What Happens After Bio-remodelling Treatment?
Bio-remodelling filler treatment is a non-invasive, "walk-in, walk-out" cosmetic procedure. Downtime following this treatment is minimal, and most people can return to work and resume daily activities afterwards. On the first day after bio-remodelling treatment, it is recommended that you avoid sports or physical exertion. Avoiding intense sunlight or UV exposure for the first few days after treatment is also essential.
Aftercare for Bio-remodelling
Avoid physical strain, headfirst movements, and sports for the first 48 hours after treatment.
Do not have other cosmetic therapies for the first two days after treatment.
You should not attend a sauna, steam bath, icy temperatures or UV radiation by the sun or solarium for the first 2 weeks after your treatment.
Dental procedures should be avoided for two weeks post treatment.
After your treatment, filler injections in the same area, microdermabrasion, chemical peel, IPL should be avoided for two weeks.
Fractional resurfacing should not take place in the first 4 weeks after treatment.
What Are the Main Risks and Side Effects of Bio-remodelling Filler?
When undergoing non-surgical aesthetic treatments, it's important to be aware of potential side effects, such as minor swelling or bruising at the injection sites. However, with bio-remodelling filler injections, which utilise the unique Bio Aesthetic Points (BAP) injection technique, the risk of bruising, pain, and swelling is significantly reduced. In a clinical study involving 60 patients, this technique received a high satisfaction rating, with only minor localised bruising, subtle soreness, and minimal redness reported.
It's reassuring to note that, despite over 4.5 million bio-remodelling filler treatments being performed worldwide, there have been no documented cases of vascular occlusion, where blood flow is restricted within a blood vessel. Our team of experienced practitioners in Melbourne takes utmost precautions to manage any potential risks associated with the procedure. We understand that you may have questions or concerns, and we encourage you to reach out to us here for further information or clarification. Your safety and satisfaction are our top priorities.
Follow up advice
The bio-remodelling procedure occurs across two treatments, spread 4 weeks apart. The second treatment should be booked 4 weeks after your initial treatment. At the second treatment, the practitioner will ask you to attend a follow up appointment 4 weeks after to review your progress. It is recommended that treatment be administered every 6 months to maintain results.
If you become unwell or are concerned about any of your signs and symptoms post treatment, please contact us on 1800 248 975.
In case of emergencies, please visit your emergency department and contact 000.
FAQs
Patients should avoid getting bio-remodelling filler treatment during pregnancy and delay until after finishing breastfeeding.
Enhance Your Beauty with Expert Care. Your Journey to Radiant Confidence Begins Here.