Can I have anti-wrinkle injections or dermal filler treatment when pregnant / breastfeeding?
Pregnancy can be an overwhelmingly happy and exciting time of life for many women. It's a period that it is filled with such promise and anticipation for the future, and one that brings with it changes in many areas of life. Through all these hormonal, physical and emotional changes, at the forefront of your mind is always the health and wellbeing of yourself and your baby. As you know, while you carry your baby, their health is intricately linked with yours and there are many adjustments that you must make to your life because of this. From cutting out sushi and alcohol to refraining from heavy lifting, when pregnant you quickly learn that several every-day and seemingly innocuous habits are actually dangerous during pregnancy. This month, we answer your questions about pregnancy, breastfeeding, and cosmetic treatments. Keep reading to find out when you can safely book anti-wrinkle injections in Melbourne again, after this stage of life.
Anti-wrinkle injections & dermal filler in pregnancy
It is not recommended to receive anti-wrinkle injections or dermal fillers during pregnancy. The fact is that there is very limited research that tells us these treatments are not safe during pregnancy, and that means that there is also no data to suggest that they are safe if you are pregnant. When it comes down to the science, research, and data into potential effects on babies in utero is just not adequate enough to ensure safety. That's why any professional and trained cosmetic practitioner will not perform anti-wrinkle injections or dermal filler on you if you are pregnant.
Further, cosmetic nurses, doctors, and surgeons will also advise against procedures such as these if you have a chance of, or are planning to conceive within the next three months. In addition, if you have had anti-wrinkle injections or dermal filler, and would like to conceive, we recommend that you wait three months after your last treatment to begin this process. These professionals will also ask you if there is any chance you could be pregnant at an initial treatment consultation.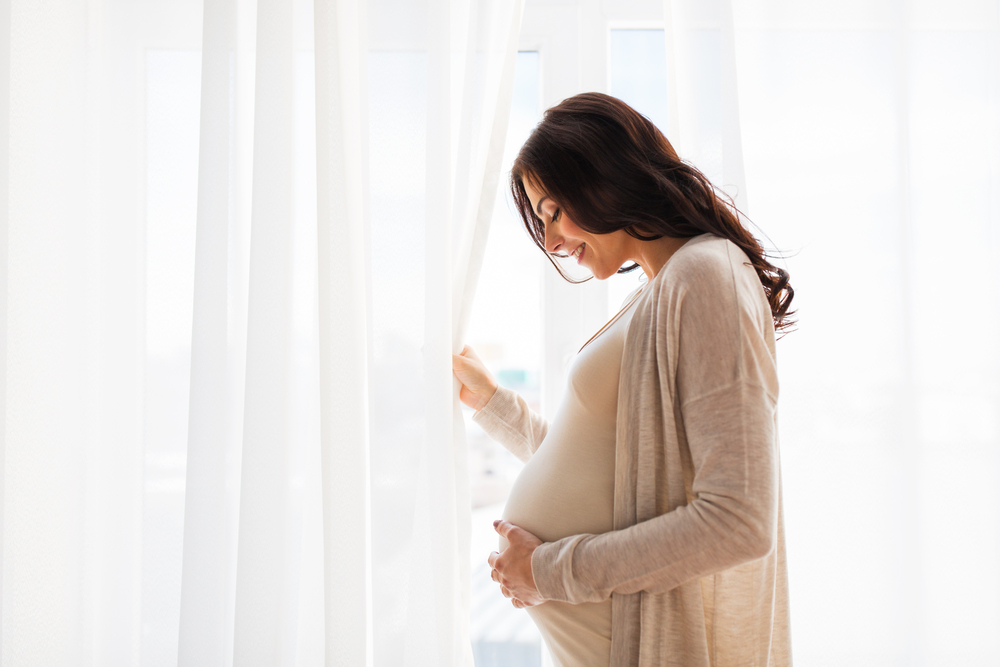 The Therapeutic Goods Association in Australia puts it in Category 'B3' which means:
"Drugs which have been taken by only a limited number of pregnant women and women of childbearing age, without an increase in the frequency of malformation or other direct or indirect harmful effects on the human foetus having been observed".
Anti-wrinkle and dermal filler treatment when breastfeeding
Similarly, we do not recommend anti-wrinkle injections and dermal filler treatment during the time that you are breastfeeding. The research into breastfeeding shows clearly that nutrients and antibodies are passed from mother to infant through breastmilk, however it also indicates that breastmilk can transfer unwanted substances to babies too, such as nicotine and drugs. This is part of the reason that these cosmetic treatments are not recommended while breastfeeding, as again, there is very limited to no data indicating that it is safe.
An easy way to understand our stance on pregnancy, breastfeeding, and these procedures is to think of the very first tenet of medicine: Do no harm. It is because of this rule that we do not perform such cosmetic treatments in these stages of life; because we cannot say without doubt, that they will not cause harm to you or your baby.
Can I have double chin injections during pregnancy / breastfeeding?
We do not recommend double chin injections if you are pregnant or breastfeeding.
When can I try for a baby after cosmetic injectables?
We recommend waiting 3 months after anti-wrinkle injections or dermal filler before trying for a baby. There isn't a lot of evidence currently on this, but we always say to go on the side of caution.
Which skincare products do I have to avoid when pregnant or breastfeeding?
When you are trying to conceive, pregnant, or breastfeeding, you should also know that there is another common skincare ingredient to avoid. Vitamin A, also known as retinol, has risen in popularity in the past couple of years within the world of skincare however, it is not safe for use if you are pregnant or breastfeeding.
Vitamin A (retinol) plays an incredibly critical role in the development of babies in the womb, and because of this, high dosages of retinol found in some skincare can actually interfere with this foetal development. That's why it's so important to avoid retinol products during this stage of your life.
Plus, ensure that you critically examine all of the ingredients in each of your skincare products, as there are many derivatives of retinol such as retinyl acetate and retinyl propionate, and these derivatives are not recommended during pregnancy or breastfeeding either. Keep in mind that you should also be avoiding High-Dose Salicylic Acid, Phthalates, as well as other common skincare ingredients.
What are my skincare alternatives during pregnancy?
Generally, you can continue your regular skincare routine including daily sunscreen to help avoid or reduce any hyper-pigmentation but always check your products with your obstetrician and steer clear of retinoids (Vitamin A) and salicylic acids.
Finally, you may find that whilst pregnant that you retain extra fluid, and this may assist to some extent in filling out some of those pesky lines or crow's feet!
Are You Ready to Book Anti-Wrinkle Injections in Melbourne?
If you are no longer pregnant, breastfeeding, or trying to conceive, we would be thrilled to welcome you to Cityskin for your treatment. When it comes to anti-wrinkle injections and dermal fillers, our number one concern is safety. That's why your skilled practitioner will always conduct a thorough pre-treatment consultation to ensure that these treatments are safe for each individual. With over 10 years of experience, and backed by the professional expertise and training of our team, here at Cityskin, we are ready to walk with you on your cosmetic treatment journey.
To begin, or continue, your treatment journey with us, book an appointment online at a clinic of your choice, or alternatively, you can chat with us online now to find out more!