Our Core Principles
At Cityskin, our aim is to help you achieve a fresh and natural look, avoiding any artificial or exaggerated results. We do not endorse the overly enhanced aesthetic often depicted in tabloid magazines or reality TV shows. If you are seeking excessively plumped lips and cheeks, Cityskin may not be the ideal choice for you.
Our patients may be your colleagues at work, acquaintances at the school gates, or even friends you meet for a coffee. We understand that cosmetic treatments should not be obvious to your loved ones, and we customise each treatment to align with your desired appearance.
Over the years, Cityskin has built a strong reputation for providing personalised and tailored treatments that address individual concerns and goals. We understand that every person is unique, and our approach reflects that. We take the time to listen to our clients, understand their desires, and develop customised treatment plans that align with their specific needs.
At Cityskin, we are proud to have created a warm and welcoming environment where our clients can feel comfortable and confident. We believe in open communication, transparency, and education. We take the time to educate our clients about the procedures we offer, ensuring they have all the information they need to make informed decisions about their treatments.
Our team of skilled practitioners brings together years of experience and expertise in the field of cosmetic medicine. They have undergone rigorous training and continue to stay up to date with the latest advancements in the industry to offer cutting-edge treatments and deliver optimal outcomes for our clients.
Our History
Cityskin was founded in Melbourne in 2011 by Dr Jonathan Brown. Cityskin was born out of a passion for aesthetic medicine and a desire to make a positive impact on people's lives. Since its inception, Cityskin has grown from a small room in Melbourne CBD to 6 locations across Melbourne.
As we continue to grow and evolve, our dedication to our clients remains unchanged. We are committed to providing exceptional service, exceptional results, and ongoing support to help our clients embrace their beauty and feel their best.
Thank you for being a part of our journey. We are honoured to be your trusted partner in your aesthetic goals, and we look forward to many more years of serving you at Cityskin.
Why Choose Cityskin?
Experience
Our practitioners have an average of over 8 years of cosmetic injecting experience.
Knowledge
At Cityskin we perform over 7000 cosmetic injectable treatments across our clinics.
Care
98.6% of patients treated at Cityskin would refer their friends to us (760 patients surveyed)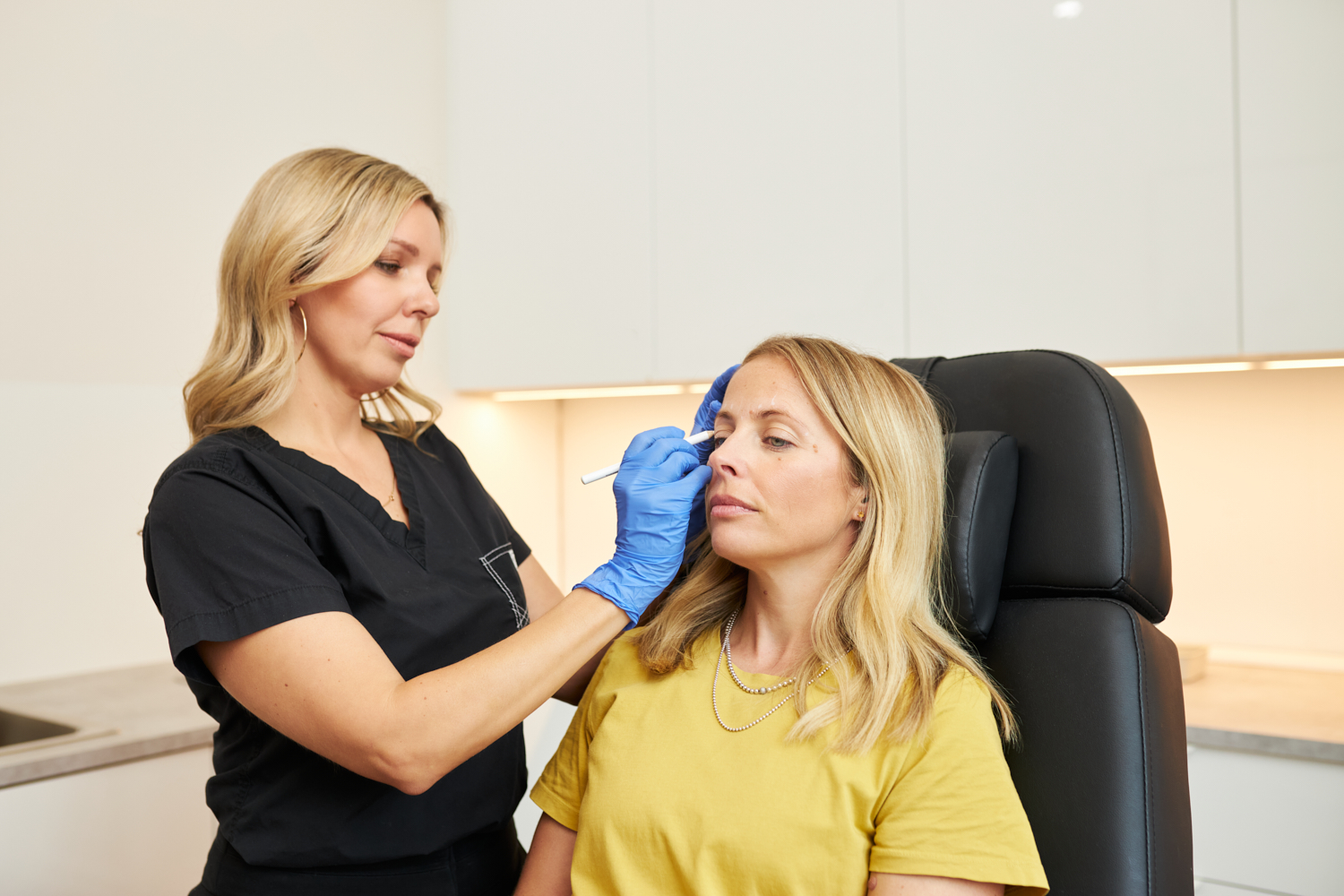 Professional
Practitioners
With an average of 8 years of experience in cosmetic injectables, the Melbourne team at Cityskin can assist you with a wide range of treatments. Our cosmetic clinicians offer safe and effective dermal fillers, anti-wrinkle treatments, double chin removal injections, and more. Our clinic was established in 2011 by Dr Jonathan Brown.
Our multi-award-winning team was recognised by WOMO for 5-star service for seven years running. Dedicated to providing you with all the information you need, we have curated our website to educate our audience about the cosmetic treatments that we offer.
Renew your look. Refresh your confidence. Cityskin's Before and After gallery highlights proven results for our clients across a variety of cosmetic treatments; ranging from anti-wrinkle treatment, to dermal fillers, double-chin injections and more! Our skilled doctors and registered nurses deliver fresh, natural looking results every time. View the proof for yourself!
Enhance Your Beauty with Expert Care. Your Journey to Radiant Confidence Begins Here.